We are excited to bring to market our reproduction hood pin kits. Josh's Muscle Car Parts Reproduction Mopar Hood Pin Kits are simply the top quality on the market and at great prices. If you insist on quality and price then you have found your source!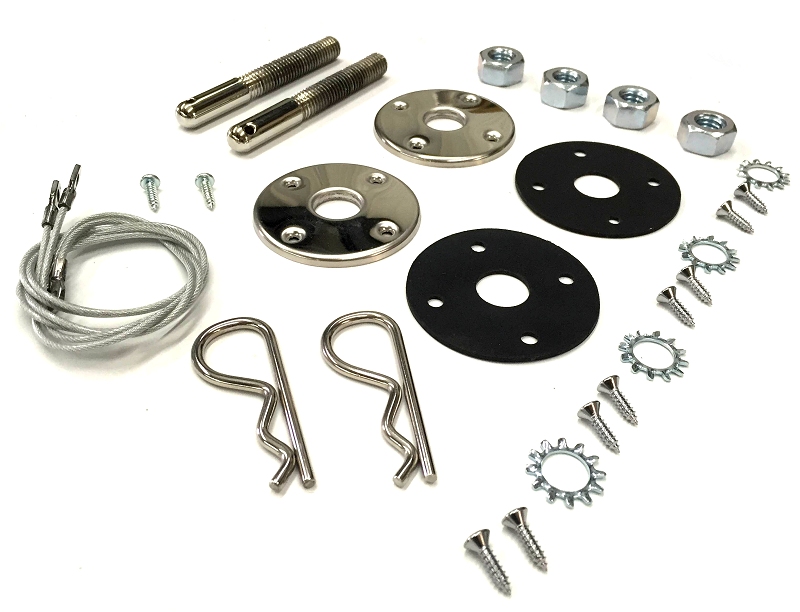 B-Body Mopar cars came with 23″ and 25″ hood pin kit packages. A majority of Plymouth and Dodge Mopar cars came with the 23″ cables option. Both the 23″ and 25″ hood pin kit setup will work on Charger, Coronet, Super Bee, Road Runner and GTX
Plymouth Cuda and Barracuda came with 23″ lanyard hood pin kits. Our reproduction kits are made for steel hood Cuda and Barracuda.
The Dodge Challenger came with factory lanyards of 18″ long. Our reproduction hood pin locking kits for Challenger are built for steel hood cars.