Mopar Spring Loaded Hood Bumper Adjustment Wedges from Josh's Muscle Car Parts are a must for the restorer that wants to keep his E-Body or B-Body hood in alignment. Our spring loaded hood wedges are built exactly like original Chrysler pieces. They are a two piece wedge held together by a steel spring. Each set of wedges comes with optional hood to fender mounting screws.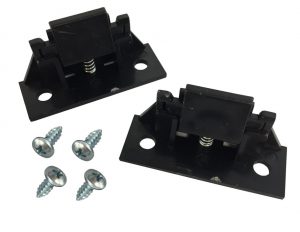 Our reproduction Mopar Spring Loaded Hood Bumper Adjustment Wedges are correct for 1970-1974 Plymouth Barracuda, Cuda and Dodge Challenger. They are also correct for 1971-1974 Dodge and Plymouth B-Body cars, including; RoadRunner, GTX, Charger, Coronet, SuperBee and more.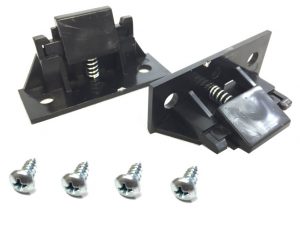 Josh's Muscle Car Parts prides ourselves at bringing the best-priced reproduction Mopar items to market. These wedges are the best price in the country, sold as a set and are 100% correct. You will not find a better quality set of adjustment wedges in the country…you can spend more though!
We have thousands of set of these adjustment wedges in stock at all times, we sell more than anyone else in the nation and can typically have them to your door step within 2-3 days.