Mopar 1970 Go Wing Spoilers from Josh's Muscle Car Parts. For three years the folks over here have been manufacturing reproduction go wing spoilers for all the great Moparts of the 70s; Charger, RoadRunner, GTX, Challenger, Cuda, Duster, Demon, Dart and more. Our go wing spoilers are built to the highest quality available on the market. Our rear spoilers are the exact same shape, size, weight thickness as OEM from Chrysler. We also took great pride in reproducing the correct hollow aluminum pedastals or feet. Many reproduction Mopar 1970 Go Wing Spoilers come with cheaper plastic feet. We believe if you are going to reproduce a part then you do it right.
Our rear go wing spoilers are very nice quality pieces, made of ABS plastic just like the originals. This is our most popular 70s Go-Wing spoiler.
Kit Options Explained:
Basic -includes the spoiler blade, two pedastals, two rubber pedastal gaskets, spoiler to pedastals brackets, pedastal through decklid bolts, basic screws and nuts
Basic Plus Under Decklid Brackets – as the name suggests, this kit also includes the brackets for under the decklid
Complete Kit – Includes everything above as well as special nuts shown in the gallery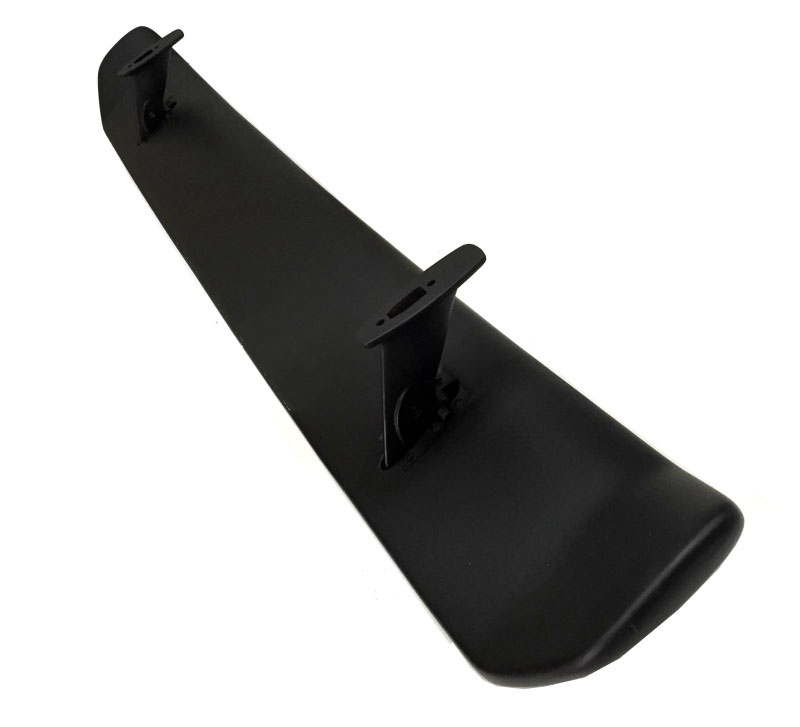 Our complete collection of Mopar Go Wing spoilers can be found here.