1972-1974 Dodge Challenger Grill Molding from Josh's Muscle Car Parts is a great way to bring the original beauty back to your Challenger. This Challenger molding is made to fit and appear exactly like the originals.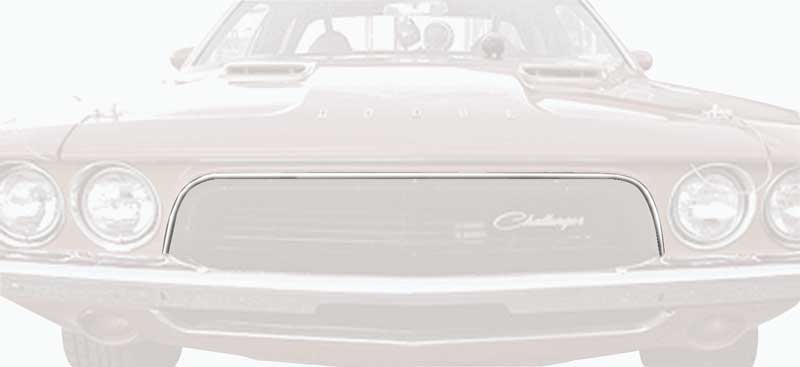 Factory-style replacement grill molding for 1972-74 Challenger models. This molding mounts to the headlamp panel and features proper contours and finish to correctly replace the grill molding. Made in USA. Most importantly this reproduction is a Mopar Authentic Restoration Product.
As with all of Josh's Muscle Car Parts reproduction parts, we take great pride in making sure each part is the top quality and made very accurate. If the part is not made to our highest standards, we will not list it on our website and certainly will not offer it for sale to our loyal customer base.
We try to make sure as many products as possible are made in the USA. We are proud to say that this 1972-1974 Dodge Challenger Grill Molding is indeed made in the United States.
Josh's Muscle Car Parts keeps these moldings in stock nearly all the time. So if you place your order before noon during the week you can be sure your new Challenger grille molding will make it out the door and be delivered without holding up your restoration.